Our Vineyards
A Mediterranean climate with warm summer days and cool nights, combined with gravelly loam soils, has created a distinctive terroir for the 3drops vineyards. In 1999 eight hectares of vines were planted at Wragg Road, Mount Barker, including Sauvignon Blanc, Cabernet Franc, Cabernet Sauvignon, Merlot and Shiraz.
In 2002, to balance out the predominantly red vineyard, a further 6.5 hectares were planted, including Riesling, Chardonnay, Semillon, and Nebbiolo.
In June 2007 the purchase of the nearby 6 hectare Patterson's vineyard gave a 50 per cent increase in the size of 3drops viticultural holdings.The first plantings at Patterson's were in 1982, which now provide grapes from valuable aged vines. They include Chardonnay, Shiraz and Pinot Noir.
The 3drops vineyards are managed by viticulturist, Ray Williams, with all wines being crafted by winemaker, Rob Diletti.
---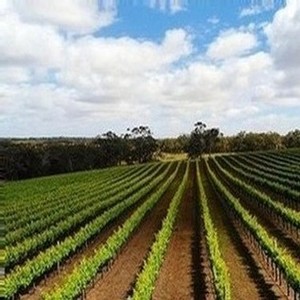 Wragg Road vineyard
3drops initial vineyard was planted on a family farming property, purchased by Joanne Bradbury's parents in 1973. From its purchase until 1998 the property was run as a mixed farming venture (sheep, cattle and cropping), which was typical of farming in the Mount Barker region at that time.
The farm has now been within the family for close to half a century. Sustainabilty and environmental integrity remain central to our philosophy.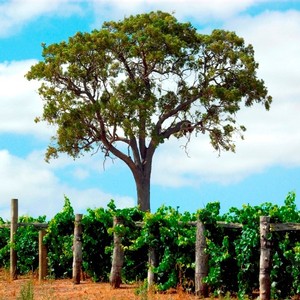 Wragg Road vineyard
In 1998 planning for the new vineyard commenced with the first planting in 1999. Extensive soil testing occured to ensure the most suitable site was selected. A lateritic gravelly, well drained North facing slope was chosen.
The vines have thrived in this pristine environment. The cool ripening period creates structured, elegant wines that reflect their terroir. Riesling, Sauvignon Blanc and cool climate Cabernets show distinctive Great Southern characters.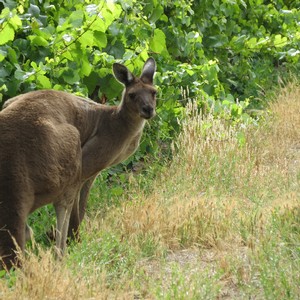 Patterson's vineyard
The Patterson vineyard was planted by Arthur and Sue Patterson nearly 40 years ago on a small property on St Werburgh's Rd. This pretty vineyard is close to the Hay River as well as adjacent to bush reserves.
The vineyard was purchased by 3drops in 2007 and is home to one of the oldest Pinot Noir vineyards in the Great Southern. The vineyard produces Chardonnay, Pinot Noir and Shiraz which are disctinctly varietal and complex.