22 November 2021 | Joanne Bradbury
Great Southern Chardonnay: 5 Reasons Why You Need More In Your Glass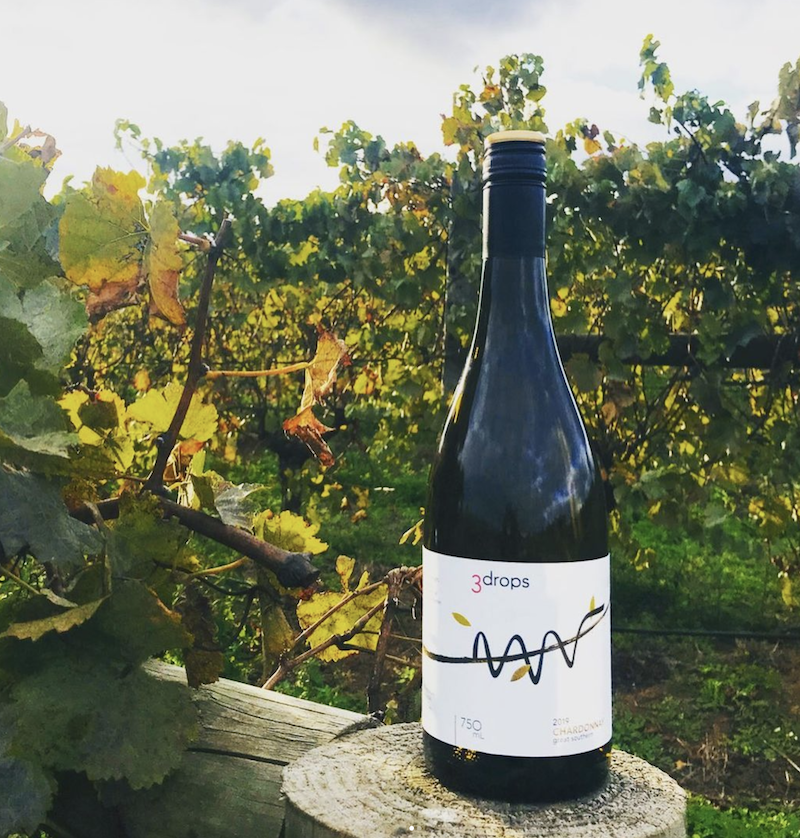 If you love Chardonnay, then you have come to the right place.
Let us let you in on a little secret.
Shhhhh...
Great Southern Chardonnay is one of Australia's hidden gems in the wine world!
The Great Southern wine region is known for its world-class Riesling and Shiraz, however the Chardonnay produced in this Western Australian wine region is something pretty special too.
So why should you go and grab a glass of Great Southern Chardonnay right now? Here's why:
1. The Great Southern has the perfect climate for Chardonnay
The Great Southern is the coolest wine region in Western Australia (recently it was only 12 degrees when our Nebbiolo Rose was being bottled - and winter has only just begun!).
It's this cool climate that Chardonnay grapes thrive in. Every grape variety typically has a preference and Chardonnay joins the likes of Pinot Noir and Sauvignon Blanc who prefer those cooler climates.
2. Great Southern Chardonnay matches so well with food
Cool climate Chardonnay typically match very well with food because they have a nice balance of acidity and fruit flavours.
We've really done the groundwork for you on this one as we've had the pleasure of working with many of Perth's top chefs to find the perfect Chardonnay food matches.
Therefore, when you next have a glass (or better yet, a bottle) of Great Southern Chardonnay, perhaps consider teaming it up with one of these food matches:
Fish - From takeaway night 'fish'n'chips' to spiced swordfish (like our friends at Samson's Paddock suggested), you'll find fish a great match
Chicken liver pâté - If you're a pâté fan then it's nearly illegal not to match it with a big bowl-like glass full of Chardonnay
Cheese - Seriously, you can't go wrong with ooey, gooey cheese and Chardy. Whether you have it straight from the block or have a cheese infused dish - your palate will thank you.
Hummus - Hummus is not the typical food match you hear to pair with wine. But my oh my, it is divine with Chardonnay! Between the creaminess in the wine and the creaminess in the hummus, it really helps to bring out the fruit flavours in the wine and the garlic/spice in the hummus
Baked oysters - For all you oyster lovers out there, you need to get onto this one asap. Baked or grilled oysters and Great Southern Chardonnay will literally have you weak at the knees. The Chardonnay has the richness to compliment the baked oysters so well.
3. Don't just take our word for it
We're not the only ones who have one big fat crush on Great Southern Chardonnay. Many of the wine pros and aficionados also have been let in on the secret.
The likes of Ray Jordan, James Halliday and Huon Hooke have rated and continue to rate many Great Southern Chardonnay's in the high 90s annually.
4. Great Southern Chardonnay tastes great!
Most people either love or hate Chardonnay. The thing is, it comes in so many different styles that it's really hard to fall into the latter camp without trying them all; sparkling, still, dry, sweet, oaked, fruity, light bodied, full bodied, etc.
When it comes to Great Southern Chardonnay, the style typically leans towards being vibrant and elegant with flavoursome notes of stone-fruit and citrus. You can consume them young or keep them in the cellar for a number of years to mature.
We've found people who love big, bold and buttery Chardonnay and people who love soft and fruity Chardonnay, both love Great Southern Chardy.
5. Chardonnay is the perfect winter white wine
If you're a white wine drinker but struggle to sip cold wine when it's freezing outside then Chardonnay is the answer. The palate richness works so well with winter dishes like roast chicken and fish curry.
But not only that, Chardonnay is typically best served at 'cellar temperature' instead of being completely chilled. By letting the wine warm up a bit, it helps to bring out the creamy, fruit-driven flavours in the wine which are perfectly balanced by that trademark Great Southern Chardonnay acidity.
We don't know about you, but we are mighty thirsty now! If you want to experience a great expression of Great Southern Chardonnay, simply pop over to our wine store and grab a bottle of Great Southern Chardonnay for yourself (or 12!).
Comments
Commenting has been turned off.